June 28 — July 2, 2017 : Kentucky Horse Park, Lexington, KY
Region 14 Class Results 2017.rtf-2
2017 Region 14 Silverama Prize List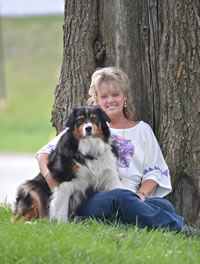 Dear Exhibitors,
Welcome to the Region XIV and Silverama Championship Horse Show. It is truly our pleasure to once again present a show that exhibitors continue to attend from all over the country.
This will be the 23rd year we have presented The Bill & Betty Zekan Memorial Youth Show. The show is scheduled for Wednesday this year and offers a full slate of youth classes.
The Region 14 Championships are known as a show where you can bring your family, children and horses and take pleasure in a safe and relaxed atmosphere dedicated entirely to THE HORSE. Your attendance allows you access to the beautiful Kentucky Horse Park. While not participating in the show itself, you and your family can visit the various exhibits, the "Parade of Breeds," and the KHP Museum before relaxing under the many shade trees. Close by are the legendary Kentucky horse farms surrounded by miles of board fence. You could even stop in and visit the U.S. Equestrian Federation's headquarters. The new Arabian Horse Galleries is finished and also ready for you to enjoy.
Don't forget to read the enclosed information concerning the Bistro. We provide lunch and dinner starting Wednesday and ending Sunday afternoon. Why not be comfortable in the air conditioned lounge overlooking the arena while enjoying great food and socializing with friends.
We look forward to seeing you at the Silverama, Region XIV Championships and the Bill & Betty Zekan Memorial All Youth Championship Show. If there is anything we can do to make your stay more enjoyable just let us know.
Please join us in Lexington,
Cindy Clinton
Show Manager
For more information about The Silverama or to learn more about the prize list, call Cindy at (937) 962-4336.